Imagine a cross between first class cabin on an airplane and a space station from a science fiction film. Featuring custom-manufactured, open, two-part lockers, the room combines state-of-the-art design with practical functionality, engineered with one goal in mind: to provide an all-needs-met, time-efficient space for the Tigers to prepare, rest, and recover – as a team, and as individuals.

Setting The Standard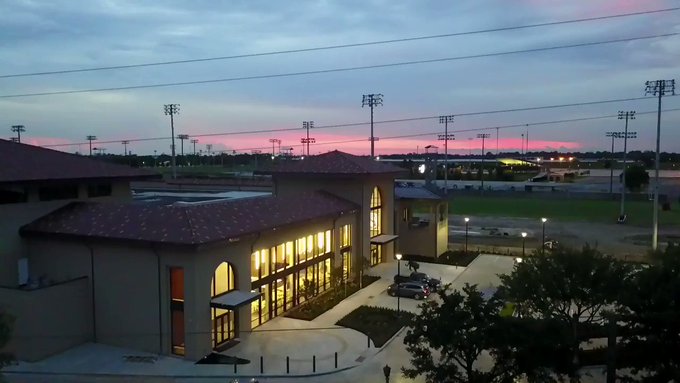 Walk in, and the first thing that stands out is how open the locker room is. There are no closed-off rows boxed into walls.
Instead, the new locker room, designed by Kansas City-based firm HNTB, has wall-to-wall, corner-to-corner line of sight, something that LSU's principals wanted for both aesthetic and functional purposes.
Yes, it looks phenomenal, but it also maintains connectedness between players, who are no longer separated boxed-in lockers and, instead, are visually connected across the entire room
"It's unprecedented in a locker room of this size to be able to see from one side of it to the other," says Greg Stringfellow, LSU's Director of Equipment. "It's probably one of the cooler things about it."