The Buccaneers knocked the defending NFC Champion Los Angeles Rams in a 55-40 win at the L.A. Coliseum.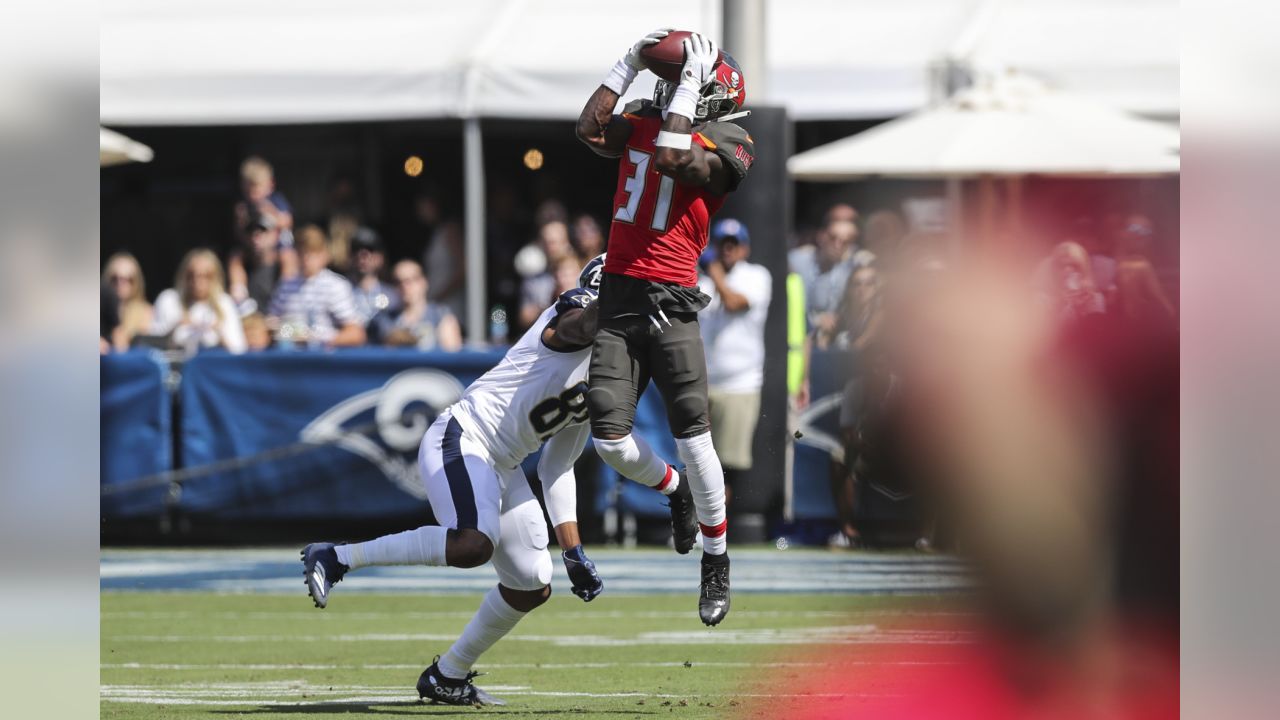 The Buccaneers scored 55 points as a team – the most points ever scored by Tampa Bay in a single game in team history. The previous high was 48 points, accomplished four times, most recently at New Orleans on 9/9/18.
According to NFL Research, today's Buccaneers vs. Rams game is the first game in the Super Bowl era in which both teams converted a field goal of at least 58 yards.
Tampa Bay linebacker SHAQUIL BARRETT had a sack, forced fumble and interception in the Buccaneers' 55-40 win over the Los Angeles Rams.

Barrett has nine sacks on the season and tied MARK GASTINEAU (1984), KABEER GBAJA-BIAMILA (2001) and Pro Football Hall of Famer KEVIN GREENE (1998) for the most sacks through their team's first four games of a season since 1982 when the individual sack became an official statistic.

Additionally, Tampa Bay wide receiver CHRIS GODWIN had 12 catches for 172 yards and two touchdowns and Los Angeles Rams wide receiver ROBERT WOODS had 13 catches for 164 yards.